Hello and Welcome to the Get It Scrapped Creative Team Blog Hop!
I am so happy to be starting my second year on the Get It Scrapped Creative Team along with these fabulous scrapbookers:
As you hop along the Get It Scrapped Creative Team Blog Hop, you will see exciting new layouts from the Creative Team inspired by their favorite articles at Get It Scrapped and you will get awesome discounts on Masterful Scrapbook Design issues - so don't miss a stop!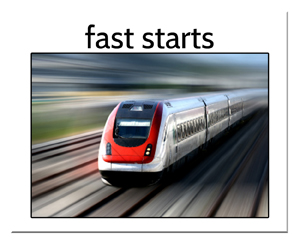 Need a Quick Start for 3 Photo Scrapbook Pages?
I love that I can go to Get It Scrapped and find a scrapbooking article that I can put to immediate use.  Many times, I have a particular number of photos I'd like to use on a scrapbooking layout and Get It Scrapped has so many posts and ideas for scrapbooking pages by the numbers of photos you have.    This article about 3 Photo Scrapbook Pages inspired my three layouts:
Get It Scrapped Article: 3 Photo Starters for 3 Photo Scrapbook Pages.
This article makes building scrapbook pages so easy!  This layout about my son was inspired by the GIS article and it went together so quickly with Tip #2:  Use One Large Photo and Two Smaller Photos (all of my photos started as 4x6 photos), here it is:
Supplies for this layout:  Stacy Julian's Photo Freedom Paper for Echo Park; Knock Knock Stuff Note; and KI Memories Bejeweled transparency.
SAVE 60 % OFF the Masterful Scrapbook Design Issue: Fast Starts
Join guest teachers Celeste Smith, Vee Jennings, Keandra Willis, and Lynnette Penacho for 6 tips for making 12x12 pages faster, 5 ways to add charm to your pages, making kits to speed up scrapbooking, and fast tips for layering patterned paper.  Here's a peek at one of the layouts by Celeste Smith called "Celebrate Everyday" that you'll see in Fast Starts:
Fast and fun!  That's my kind of scrapbooking!  Want to read more and become a faster scrapbooker? 
Quick!:  Use Coupon Code: "giscttsks60p" to grab this exciting issue for 60% OFF thru June 3rd.  *** Just place the issue of Masterful Scrapbook Design in your cart and apply the coupon code above. ***
For more ideas and discounts from the Get It Scrapped Creative Team, keep on hopping using the blog links below!
Linked Blog Hop Participant List
Get It Scrapped
Amy Kingsford
Sue Althouse
Michelle Houghton and Scrap Weaver
Marie Pierre Capistran
Christy Strickler
Heather Awsumb
Michelle Hernandez
Lise Mariann Iselin
Alexis Aragona
Kristy T
Stefani Semple
Audrey Tan
Sian Fair
Brenda Becknell
Carrie Arick
Kiki Kougioumtzi
Tara McKernin
Susanne Brauer
Marcia Fortunato
>>>> YOU ARE HERE<<<<< Katie Scott
Have a Great Weekend!  And Get It Scrapped!